Smile NY Dental Program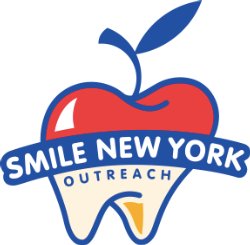 What

Smile NY Dental Program

When

5/7/2019, 9:00 AM

–

10:00 AM

Where

I.S. 281 Joseph B. Cavallaro.
Dear Parent/Guardian,
On, May 6th & 7th, 2019, we will have the privilege of offering our families a mobile dental exam service. Licensed professionals from Smile NY Dental Program will give your child a comprehensive dental exam. Services include: cleaning, exam, fluoride treatment, sealants and x-rays when needed.
There is no cost to families. Parents must provide insurance information if they have it since Smile NY is required to submit for services, however parents never receive a bill for services provided. All children are seen, regardless of ability to pay. All students leave with an oral health report card so you know the health of your child.
Again, there are no out of pocket costs, no co-pays and no deductibles. If you are interested in having your child receive a dental exam, please fill out the attached form and return it to the main office by May 1, 2019. I encourage you to take advantage of this opportunity to evaluate your child's teeth.
If you have any questions, please feel free to contact Ms. DiMatteo in the main office.

Copy to Google Calendar
•
Download iCal Event